Craig LaBan

The hungriest, thirstiest, crumb-trackin' man in Philadelphia.
Restaurant critic and Drink columnist for the Inquirer.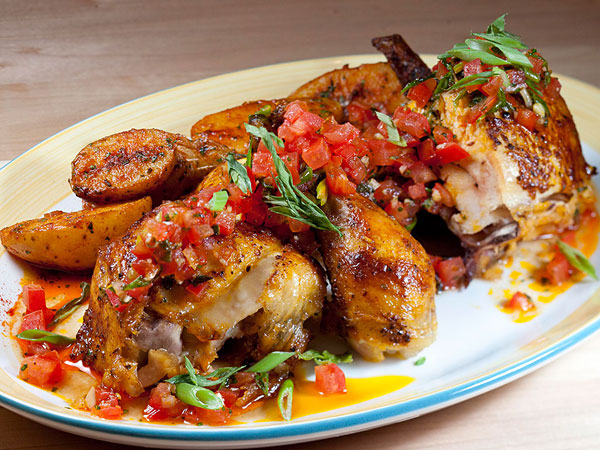 Rosa Blanca still seeking an identity
April 18, 2014
The fried cow at Rosa Blanca was deliciously familiar. This twice-cooked strip of tender skirt steak - a.k.a. vaca frita - was buttery-soft from a garlicky braise, but also crispy from a pan-fried finish that crystallized all those spices (cinnamon, allspice, star anise) into the flesh. With lime-tanged onions to perk its savor, followed by an earthy forkful of black bean moros rice, it was irresistible.
And it took me straight back to the summer of 2001, when I first raved about a vaca frita at Alma de Cuba cooked by a still-unknown 29-year-old chef de cuisine. His name? Jose Garces. And the talent was obvious then. Who could have foretold his future success?

Continue Reading ...