Craig LaBan

The hungriest, thirstiest, crumb-trackin' man in Philadelphia.
Restaurant critic and Drink columnist for the Inquirer.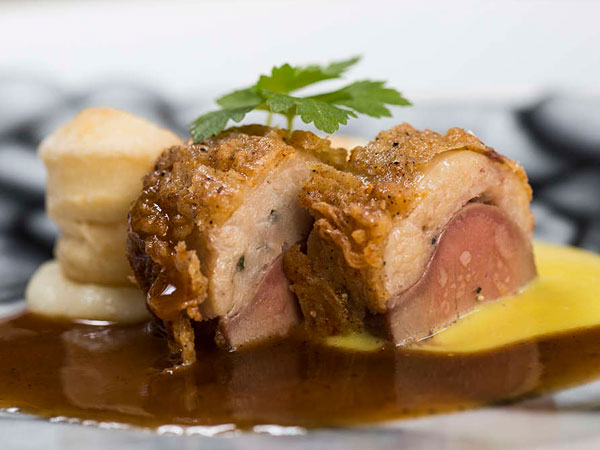 (ED HILLE / Staff Photographer)
Garces' Volvér overdoes the culinary performance art
July 17, 2014
There are 15 courses in the "performance" that is currently dinner at Volvér, Jose Garces' jewel-box kitchen atelier in the Kimmel Center. And some of them are memorable, from the skewered takoyaki balls stuffed with salt cod among the opening snacks to a bowl of "milk & cereal" unlike anything you'd eat for breakfast.
But the most telling item I was served here wasn't meant to be eaten. Between the sardine course and the live scallop, our waiter brought a silver platter bearing a phone charger: "Is your battery running low? A lot of people like to Instagram while they're here, and we wouldn't want you to run out of power."

Continue Reading ...